Baymont Inn and Suites – Gatlinburg, TN
Intellihot's Crew Steps in at Midnight to Rescue Hotel!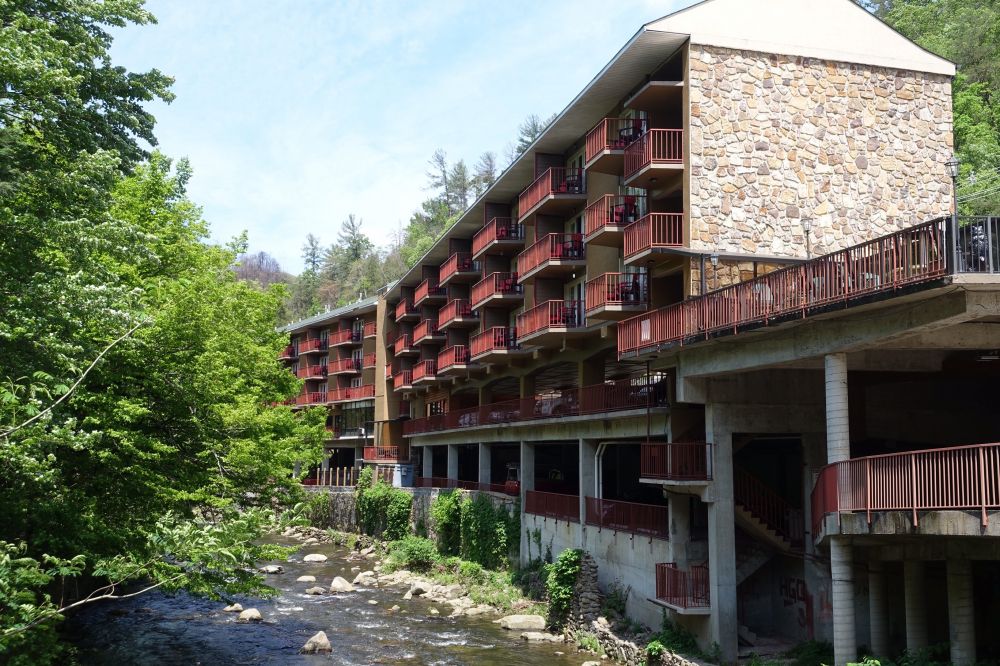 Type
Retrofit
Property Details
6 floors
69 rooms & suites
Product Installed
One iQ1001
Installed Capacity
1,000,000 BTU/hr
Zero Gallons storage
Representative
Both of the boilers in this select service hotel in the heart of Gatlinburg went down at midnight, leaving the hotel's guests with no hot water. Intellihot's mechanical contractor, Boiler Room Express, was there within the hour, to provide uninterrupted hot water to the hotel that night and all through the equipment change-out.
With balconies overlooking the Little Pigeon River, this Baymont Inn and Suites boasts quiet, country living in the middle of Gatlingburg, TN. Amenities include guest laundry, a hot breakfast, indoor pool, fitness room, business center and a game room. Suites also offer cozy fireplaces for those chilly evenings in the Great Smoky Mountains.
"Both boilers failed around midnight. By 3:00 a.m., The Boiler Room Express emergency hot water trailer, powered by Intellihot, had us up and running before the morning rush. We decided to replace the aging boilers and storage tank with a single Intellihot iQ1001. This is our second property with Intellihot equipment and we couldn't be happier." – Bhula, Owner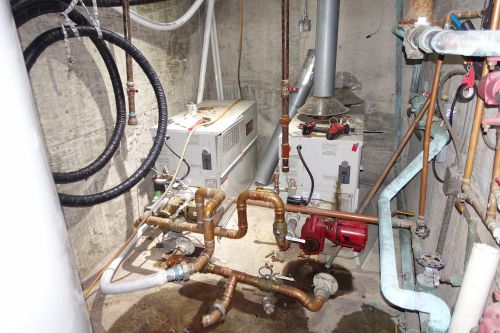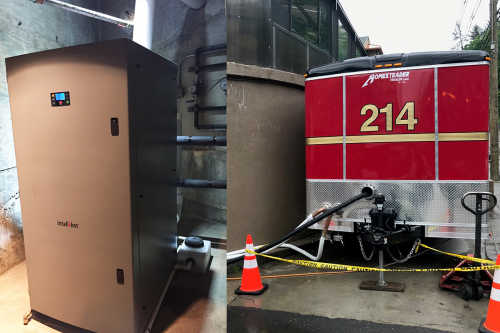 The Challenge
The hotel had two 500,000 BTU boilers and a 200 gallon storage tank. Both of the boilers failed in the middle of the night, leaving the hotel with no hot water before their guests woke up expecting hot water for their morning showers. This resort property could not afford to have a full hot water outage and let its customers down.
The Intellihot Solution
The Boiler Room Express, powered by Intellihot, supplied emergency hot water service to the hotel guest rooms for 44 hours until the old boilers could be removed, making room for the new Intellihot iQ1001 unit. The Boiler Room Express is one of Intellihot's mechanical contractors and has a beautiful trailer powered by four Intellihot iQ251s.